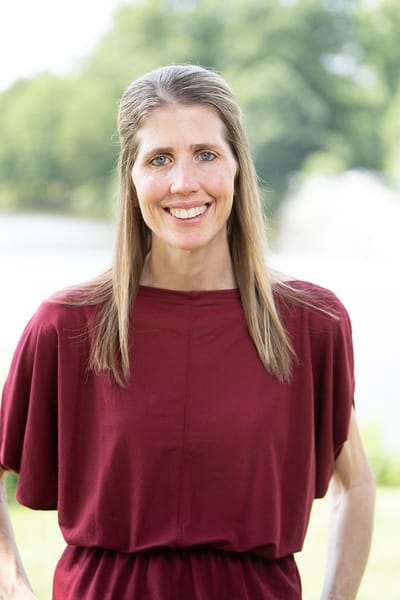 I'm a Licensed Professional Counselor here to help women like you. Thank you for being here. Recognizing that you might benefit from counseling is a brave first step.
I began my journey toward a career in counseling after my own experiences with childhood trauma, perfectionism, addictive behavior, disordered eating, infertility, and motherhood. It wasn't until I went through the therapeutic process that I was truly able to heal from my past experiences.
I specialize in women's issues –
anxiety, depression, grief and loss, trauma, life transitions, relationship issues, parenting, self-esteem, and disordered eating
. Besides being a Licensed Professional Counselor, I am a wife and a mom to 2 boys. For 15 years, I was also an educator and certified school counselor – with much of that time being spent dedicated to students with special needs. Because of my extensive background, I bring a broad range of experiences into my work as a therapist which helps in my understanding of what you are going through.
As your therapist, I strive to create a
safe, warm, non-judgemental
space for you. In our sessions, you are free to express your true self – through your words, feelings, and thoughts. You will be able to process, explore, and heal from past experiences that are holding you back from becoming the best version of yourself. I will guide you in discovering your strengths in order to develop a self-image that includes compassion and kindness for yourself. You will uncover a confidence that isn't dependent on the opinion of others. I will help you learn about how your body responds to your thoughts and emotions so you can decrease stress and anxiety and have healthier behaviors.
Throughout therapy, I will incorporate principles from:
Acceptance and Commitment Therapy
Cognitive Behavioral therapy
Narrative therapy
Mindfulness
Inner Child Therapy
Somatic Therapy
Emotion Focused Therapy
Person-Centered Therapy
By the end of our time together, you will learn how to listen to your body, to accept your thoughts as they are, and to be aware of your emotions that led you to unhealthy behaviors. You will learn self-compassion, healthy boundaries, coping skills, and practical tools to deal with life's stressors.
You will emerge a well-connected and balanced version of yourself
. I am so excited for you!
Please reach out today to schedule a free consultation to start your journey towards healing.
- Kim
Click Here to Get Started

"A moment of self-compassion can change your entire day. A string of such moments can change the course of your life." Chris Germer